Service List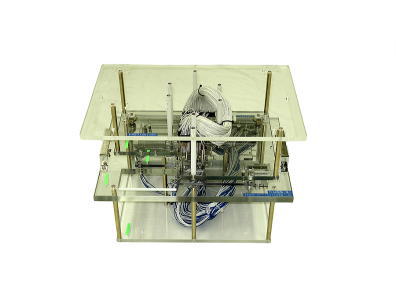 $B!V(BPin board jig$B!W(B
We are a pioneer of in-circuit tester, we have manufacturing (including design) in all respect to the ICT jig own.
One side jig, both sides jig, Fine hit probe jig (Note 1), can be manufactured of other manufacturers made ICT jig (Note 2)




Note 1: Fine hit probe jig
You can pin stand up to 0.5mm pitch in Fine hit probe jig for the practical minimum pitch is about 1.3mm in the coil spring probe.
0.5mm is effective in the short check and pin fresh micro-chip between the IC lead pitch
Note 2: The new electronic, Hioki, Tescon Co., Ltd., pulse Tech, you can respond to, such as manufactured by Takaya
(You may be unable be available depending on one part of the model be made of the above-mentioned manufacturers. For more information, please contact sales representative.
---
Product Line
$B!V(BSingle-sided jig$B!W(B
Contact pin is in-circuit tester for the fixture jig to produce only the solder surface (underside).
The upper portion of the jig, can be produced at low cost because it is composed of a fixed presser bar.

$B!V(BDouble-sided jig, special double-sided jig$B!W(B
Contact pin is the solder surface (lower surface) and the component side in Circuit tester fixture jig jig for both sides of the contact (upper surface).
Jig pin of the top are usually routed to the bottom side of the connector using the interface pin.
For easy to take stress of the mounting substrate as compared to the one-sided pin board, we will safely contact with our own know-how.
$B!V(BFine hit probe jig$B!W(B
Is a very fine pins that can cope with less than 1.27mm pitch that had given up the conventional pin contact.
So pin diameter 0.3, arranged in series 0.6mm, it can pin freshly staggered 0.5mm.
QFP lead, there is a track record of contact chip fillet.
In the current specification, maintenance also makes it easier to structure.

$B!V(BContact probe$B!W(B
Organ product, we handle Ingan product.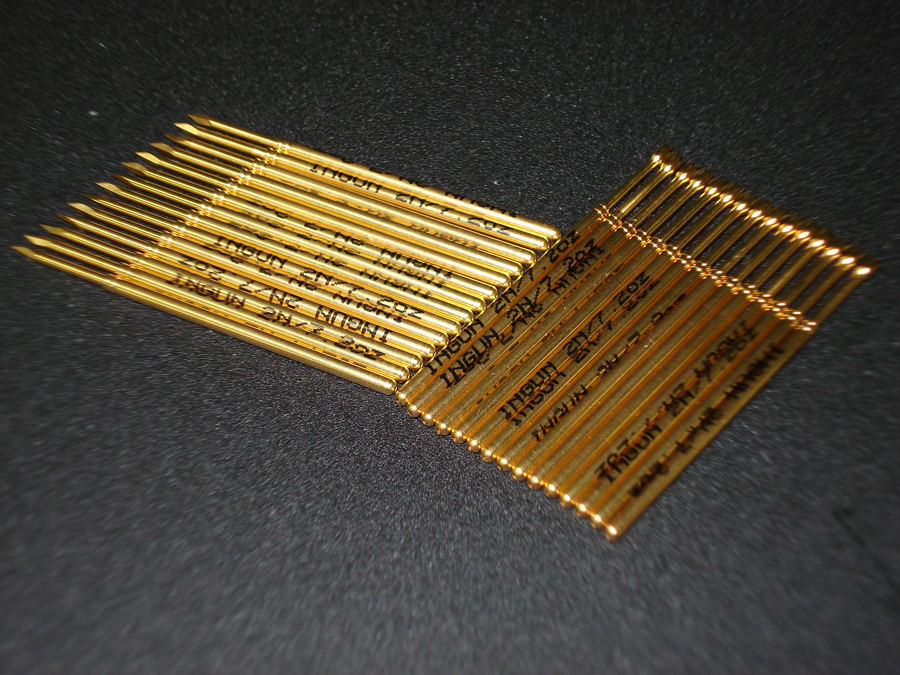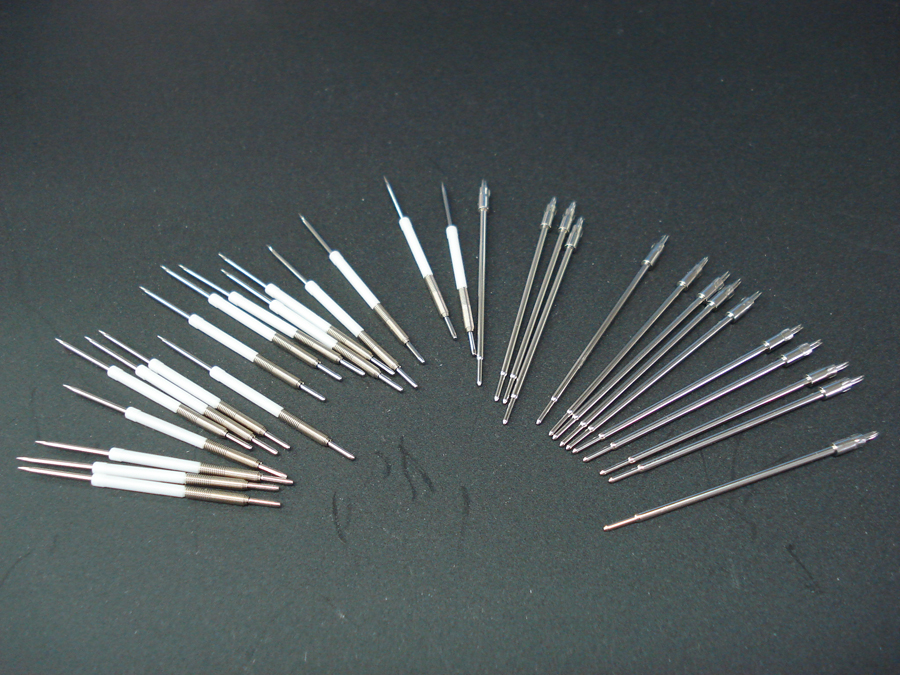 $B!V(BFlux removal plate$B!W(B
Contact failure effective preeminent pin board jig!
To remove the accumulated flux and dirt to pin destination.
Glass epoxy it is silicone rubber coating to (glass synthetic resin laminate substrate) surface. In addition, the pressure-sensitive adhesive surface can be used repeatedly by washing with alcohol.
Both sides jig can accommodate
To have excellent antistatic performance.
The minimum size of 50mm $B!_(B 50mm maximum size 350mm $B!_(B 500mm thickness 1.0mm ~ 2.0mm
The customer's needs, it will correspond to the processing in the above-mentioned size.(Board outline, silicon rubber thickness and viscosity)Please feel free to contact us.

---